Antler Sheds
Although walking the woods at any time of year can produce antlers, spring is obviously the best season to get into the woods and find fresh sheds. It's much easier to see them as the snow melts and before the undergrowth comes in thick. You've got about a two-month window of prime shed-hunting.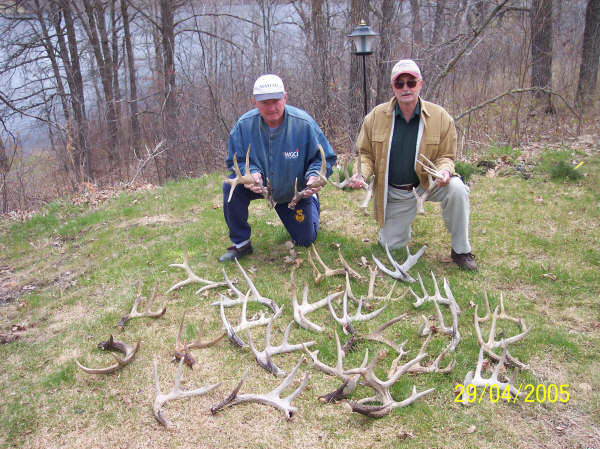 Look for antlers where you know there are bucks.  Wintering areas are the best locations.  Check on southern facing hillsides under conifers where deer tend to bed.  Locate a winter food source and check the trails leading towards them. If you locate a shed, remember that spot and return again the following year.  You might have stumbled upon a favorite winter and early spring hangout for that buck.
Cover as much ground as you can. The more hiking you do, the better your odds are at finding these treasures. Look along deer trails, steep banks, stream crossings and fence line edges.  When bucks have to jump and exert themselves, a jar might cause the antlers to come loose. Bucks often travel on secondary trails while does and fawns will take the primary routes. Check track size and width of the pattern to determine your quarry.
Shed Antler Hunting Rate
A booking deposit of $500 (per person) is required for all deer hunting packages. Full deposits are required to confirm all bookings. A damage deposit of $75 is also required. The balance of your vacation cost is due upon arrival. No refunds are issued after March 1st. More information is available upon request.