News and Updates from the Camp Narrows Blog
Seasoned hunters and those new to the sport are all welcome to try a little (or a lot!) of fall hunting at Camp Narrows. We offer duck, grouse, black bear, and whitetail deer hunting opportunities. Fo
Outdoors Cards & License Tags
Before visiting Camp Narrows, order or renew your hunting or fishing outdoors card, buy your Ontario fishing or hunting license tags, and (during annual application periods) enter big game draws.
Outdoors Card | Buy Licenses
Ontario Regulations
Strict laws regulate when, where, what and how a person can hunt or fish in Ontario. Visit the links below to know what rules apply on your waters and woods in every Ontario region. Read the summaries & regulations.
Hunting Regulations | Fishing Regulations
|
Ontario Laws
Explore Rainy Lake with Navionics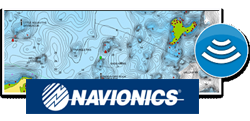 Our Navionics Web API allows Camp Narrows guests and Rainy Lake visitors to see the terrain and contours of Rainy Lake. Use our map as a navigational source.
Rainy Lake Navionics Map
© 2018 Ontario Hunting at Camp Narrows Lodge.
Rainy Lake, Ontario.